Breweries, Cideries, and Distilleries
Charlottesville Cidery, Distillery and Brewery Tours
SUMMER TOURS ARE BOOKING NOW!
Norm's Transportation offers the safest and most affordable brewery tours, cidery tours, and distillery tours. 
We'll take you there in style and get you back safe and sound!
We typically use full or mid-sized SUVs, vans and sedans. We can accommodate up to 14 passengers.
Norm's Transportation's tour pricing is for the group, not per person. All prices are based off of Charlottesville being the starting/ending location.
An extra charge for locations outside the general Charlottesville area may be applied.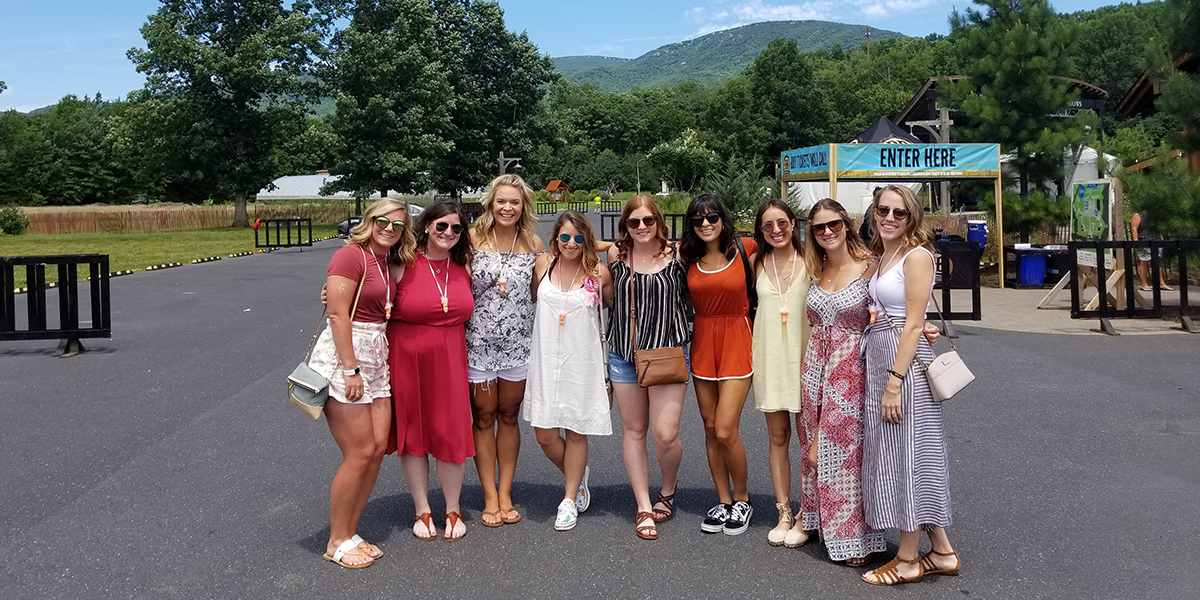 Three Notch'd Brewery, centrally located at 946 Grady Ave. This new kid on the block is off to a great start. The beers taste as good as their names sound and there are many to choose from.
Starr Hill Brewery – their year-round, locally brewed, seasonal and limited-release brews in the Mid Atlantic and Southeast. Among the most award-winning breweries on the East Coast, Starr Hill has won 21 Great American Beer Festival, World Beer Cup and Great British Beer Festival medals.
South Street Brewery – Charlottesville's longest-running brewery and pub in a converted brick-walled warehouse with housemade ale & lager, plus seasonal fare.
Blue Mountain Brewery – in the heart of Virginia's Blue Ridge Mountains. Ales and lagers are brewed, bottled, canned and kegged onsite in Afton or down the road in Arrington at the new Blue Mountain Barrel House. These two breweries will craft 10,000 barrels (310,000 gallons) of Virginia's finest beer this year, made from deep well water and the best barley malt and hops the world has to offer.
Champion Brewery – Vibrant pub with housemade beers and views of the modest brewery, plus patio and food-truck eats.
Basic City Beer – 12 Craft Beers on tap: From New England IPA to Stouts and Lager. Historic industrial setting. Enjoy a production brewery & Craft Food. Kid friendly. Pet Friendly. Waynesboro.
Albemarle Ciderworks North Garden, VA - Albemarle Ciderworks is a family-run Cidery and Tasting Room that produces hard cider from heritage varieties of apples that can thrive in Albemarle County, Virginia. Now offering seven cider varieties available for tasting and for sale.
Bold Rock Cider Nellysford, VA –Bold Rock Cidery crushes Virginia apples at their farm cidery along Rt. 151 at Wintergreen beneath the beautiful Blue Ridge Mountains. Tours, tastings and hard cider to go. Come drink in the scenery! Bold Rock six-packs are available at our cidery and a wide variety of stores and pubs/restaurants throughout most of Virginia and our Crimson Ridge premium hard cider in 750ml bottles will be coming out soon.
Castle Hill Cider Keswick, VA – The famous 'Albemarle Pippin' first came to Albemarle County in a planting at Castle Hill, home of Thomas Walker, guardian and mentor to Thomas Jefferson. Albemarle Pippins and twenty-seven other varieties are now raised in accordance with the organic standard at Castle Hill Cider, which occupies a beautiful 600 acre portion of the original Castle Hill estate. CHC uniquely combines modern and ancient techniques, and creates the world's only cider that is fermented, and matured, in buried earthen amphorae or kvevri.
Blue Toad Cidery, Roseland, VA – Born in a barn, Blue Toad Cider honors the tradition and legacy of America's first preferred beverage by brewing an all-natural and eminently drinkable hard cider using locally grown apples in Western New York and apples grown in the Blue Ridge Mountains of Virginia. Rather than solely using European-style tart and bitter apples, Blue Toad Hard Cider uses a cider blend of three to four different apple varieties (replete with natural seasonal variation) grown in areas near Rochester, New York and Tyro, Virginia.
Silverback Distillery Afton, VA – Silverback Distillery produces ultra premium vodka, gin, whiskey and bourbon. Surrounded by Mountains and bracketed by the Rockfish River, Silverback Distillery will produce distinct and flavorful spirits through a perfect mix of Virginia grains, pure water and American craftsmanship.
Pro Re Nata - Since its founding in 2015, Pro Re Nata Brewpub & Music Hall has been a staple of the Charlottesville beer and music scene and has grown into a multi-plex. PRN's complex now includes the Original Brewery and Taproom, the Main Taproom & Main Stage, an outdoor shipping container bar and event space dubbed "the Farmacy", the Farmacy outdoor stage, and two expansive patios with ample seating, fire pits, and gorgeous Blue Ridge Mountain views.
*Tour pricing is based on a 5-hour time frame. Additional time will be charged accordingly.
Questions?
If you don't find what you're looking for here, call us! (434) 989-8905 or fill out the form below! We'll work with you to plan your ideal tour.